Basketball Shoes.
Now we're talking!
It seems everyone is on a quest to find that special shoe to give you that extra littleedge on the court.
Plus, bb shoes are just plain cool.
What we've done here is found some great sources for shoes so you can do some serious shopping and then do some serious hoppin'.
As one of our favorite songs says, "Hey baby, nice shooooes."
What kind of player are you? Every player has their own skills, playing style and needs.
To find out which bb shoes are best for you, use our BB Shoes Buyer's Guide!
---
"These are my new bb shoes. They're good shoes. They won't make you rich like me, they won't make you rebound like me, they definitely won't make you handsome like me. They'll only make you have shoes like me. That's it!"
– Charles Barkley, in a commercial for bb shoes
---
Choosing BB Shoes To Suit Your Specific Needs by Keith Kingston
Choosing basketball shoes is easy because they all tend to have a very similar design. While the sizes and styles might vary, the actually design of bb shoes is fairly uniform and standard..
---
Adidas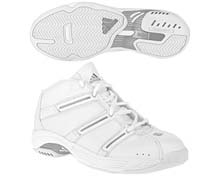 Play hard and fast in your stylish
adidas Basketball Shoes. T Mac, Team Mac, Game Day Lightning or the A3 Superstar, whatever is
your game we've got the Adidas Basketball Shoe for you!
---
Reebok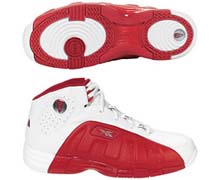 Slash to the hole or crash the boards in your new Reebok kicks! The Reebok Question 2, Answer 8, The Pump Bringback, The Pump Battleground or High Post shoe. Gear up in any of theseReebok Shoes!
---
Much More Basketball Footwear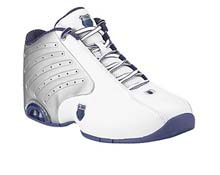 All looks and feel. Low, mid and high tops are available in a variety of colors and styles. Whether your a point guard looking to slice and dice or a big man looking to pound the hardwood, we've got the right "Basketball Kicks" for you!
---
Basketball Strength Shoes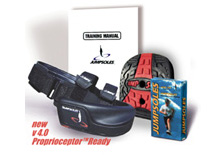 With Jumpsoles you can increase your vertical 5 to 10 inches or decrease your 40 yard dash time greatly. Jumpsoles are the worlds most popular speed and jumping training system. Take your game to another level with these amazing Basketball Strength Shoes!